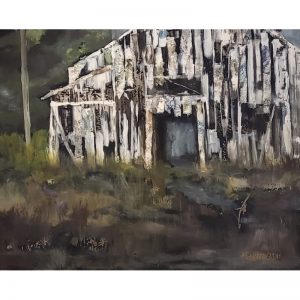 Artist: Michele Harvey Collins
Acrylic on Canvas
Size: 48″ x 48″ (unframed)
MHC-0043
About The Artist: Michele Harvey Collins
Michele Harvey Collins began pursuing her life-long love of painting full-time in 2004. Her education includes a Bachelor of Arts degree from Davidson College and studies with renowned artist and instructor, Andrew Braitman of the Braitman Studios in Charlotte.
Following her love of travel, Collins specializes in landscapes from locales near and far. Her paintings depict the countryside of Tuscany, France, and Spain, as well as areas in her native North Carolina, particularly the Appalachian Mountains. Working in oil media and acrylics, Collins captures her subjects with the deft use of pallet knife and skilled brushwork.
At times Collins uses layers of paint to build texture and for other subjects, consciously choosing to use less paint, creating more of a sheer appearance.