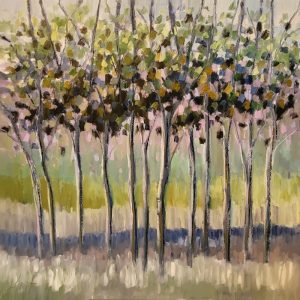 Artist: Libby Smart
Oil on Canvas
Size: 36″ x 36″ (unframed)
LS-0068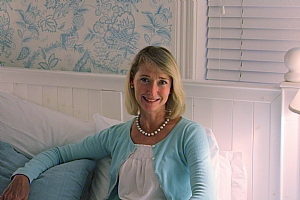 About The Artist: Libby Smart
Libby Smart has a passion for painting and her style is ever evolving. She began her art career in 1993 by starting her own decorative painting business," Paint Smart." While painting everything from furniture to wall murals she worked with clients and focused on their needs while developing into a talented artist. After twelve very successful years as a decorative painter she turned her focus toward fine art. In 2000, she began studying with local artist Andy Braitman and flourished under his direction for the next six years.
Recognized by her spontaneous brushwork, diversity, and candid use of color her viewers seem to relate and connect to her work. Her paintings convey a certain energy and spontaneity that draws the viewer into her work whether it be a landscape, interior, still life or abstract.  Her style brings energy and excitement to the canvas in a very creative, artistic way that is all her own.
Although Libby spends a great deal of her time painting she also finds joy in sharing her knowledge with others by teaching workshops or helping individuals. While she loves painting outdoors in nature she spends most of her time devoted to painting in her home studio. Libby has never been content to settle in with just one style of painting, rather she challenges herself to experience and develop as an artist. She broadens her artistic experiences by studying with other well known artists in and around the country as well as abroad. This continuous learning is what excites her and keeps her connected to the art world.
Libby received a BFA from Converse College. She lives in Charlotte, NC with her two boys and her husband. She is represented by several galleries in the Southeast and takes commission work by appointment.